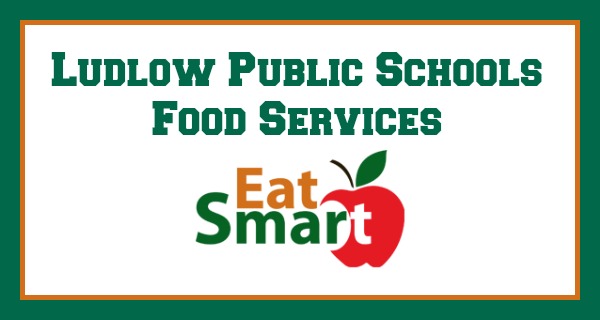 Ludlow Public Schools provides healthy and appealing meal choices for students.
All schools serve breakfast and lunch daily.
All of the meals we offer meet the nutrition requirements set by the U.S. Department of Agriculture (USDA) Food & Nutrition Service to support children's healthy growth and development. We work to offer all Ludlow Public School students safe, wholesome, nutritious, enjoyable meals to fuel academic success. Together we can make a difference and help our students develop healthy habits for life. As parents, you can encourage your children to eat healthy, both at school and at home.
We recommend that you review the school menu with your children and encourage them to try new foods, especially the healthy foods offered.
Learn more at USDA School Meals Program
Click here to review the Wellness Policy for the Ludlow Public Schools.
---
FREE AND REDUCED PRICE SCHOOL MEALS:

Click here for the 2020-21 Massachusetts Application and here for Frequently Asked Questions.
Please click here for the latest meal charge policy.